ESRI Solution Driven Applications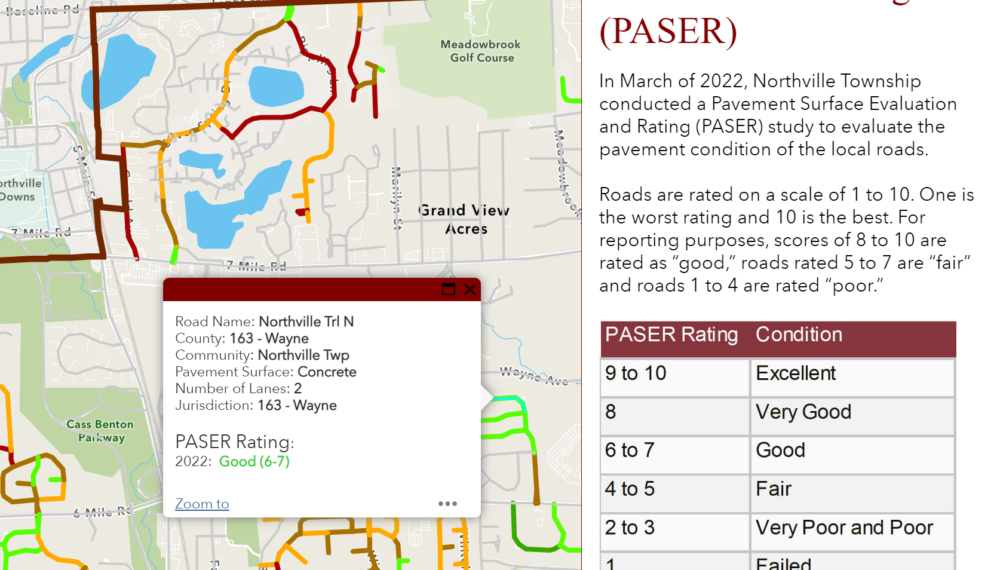 We specialize in transitioning your static maps and local data to cloud-based interactive applications.  We leverage capabilities in ArcGIS Online and ArcGIS Enterprise to deploy solutions with Web App Builder, Experience Builder, and Story Maps. 
Datasets are securely published and utilized within a full suite of data analytic tools such as routing, geocoding, and spatial analysis.
Our team has customized and deployed ESRI local government solutions customized to meet the specific needs of each organization. They leverage your authoritative data and are designed to improve operations, provide new insight, and enhance services
Let us help implement ESRI's ArcGIS Hub – a cloud-based engagement platform to enable organizations with effective communication.  These initiative-based solutions can be used for internal or public consumptions to highlight a specific goal or initiative.
Develop visually stunning dashboards on a single screen to convey location-based information.  Each dashboard is designed for a specific imitative, with interactive data to make informed decisions, visualize trends, and monitor real-time status.
Deploy interactive maps and responsive layouts with web-based story maps.  The layout makes sharing narrative text and other multimedia content simple and effective.  Visual storytelling will resonate with your target audience, and help clarify complex topics that affect your organization.